DENNIS TO SOCIETY
In the 2005 NBA Draft, the Atlanta Hawks were desperate for a franchise guy to bring excitement to a basketball team that needed that marquee player to keep fans engaged.  They had the #2 pick.  In a draft that boasted Chris Paul…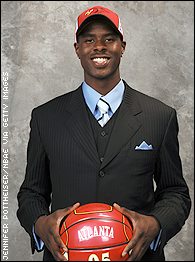 They ended up with Marvin Williams.
Fast forward to the 2017 NBA draft.  History had a chance of repeating itself.  So many guys with a ton of upside and potential.  But as 12 years elapsed since the biggest swing and miss for their franchise, Atlanta decided to not make that mistake again.
Here is what you should know about Atlanta's 3rd pick, who is Trey Young.
He can shoot it and his range starts from the parking lot…
He is a pure Point Guard…that can score.  Not the other way around.  There is a difference!
He is a lot faster than people give him credit for.
But most important!
The stats he will avg in his first few years of figuring it out will still be as good as the guy below once he hits his prime…
Dennis Schroeder avg 19, 3 and 6 and it took 17 shots a game to get that.  As athletic as he is, he only shot 4.0 FTA per game.  Which means he is settling for a shot that's inconsistent. Although he has improved his shot to respectable, it's still not a high enough percentage to rely on it.  In my opinion, I think it's safe to say that if you give Trey Young 17 shot attempts right now, he will be able to have comparable numbers.  Imagine the possibility when he gets to his 5th year?  Plus, for the Hawks to get a Mo Bamba or a Jaren Jackson Jr, they would be saying that they don't believe in their surprise rookie, John Collins…who I might add was an absolute beast last year.  Excuse me for a second…
Here is a stat that may shock you.  The Atlanta Hawks run the pick and roll at a frequency of 21.7%.  That is second in the NBA behind the Utah Jazz (21.9%).  Their scoring frequency out of those pick and rolls were 36.6%, which is 27th in the league. Their points per possession is the second worst in the NBA at 0.76.  Some of you who thought Dennis had a breakout year probably looking like…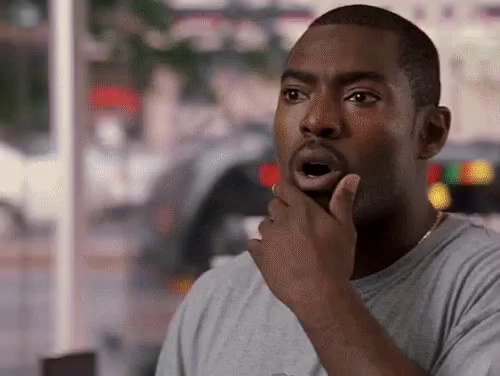 It's clear they want to feature the screen and roll even though they didn't get much success from it.  With John Collins potential as a dual threat catching and shooting or catching and finishing at the rim, why not draft the guy who led the Nation in points per game and assists per game, in which he exclusively ran…wait for it…the pick and roll?
I don't know if Dennis is going to be traded.  However, the writing is on the wall.  Despite his issues, at 15 million a year, you can do worse.  He is only 24 years old and he still has his best basketball ahead of him.  Considering the fact that he won't become an Unrestricted Free Agent until the 2021 season, some of these teams are doing a lot worse at PG (ahem Orlando).  Dennis can be an asset for a team.  He just needs more time.  Unfortunately, the Hawks have made it clear that they are ready to invest time in a player that gives them what they need right away.
"Sometimes it's good to know exactly what you are paying for…"
Published by Myron Jenkins
Follow us:
Facebook: 94FeetOfLife group and fan page
Twitter: @94folhoops
Instagram: @94FeetOfLife
Sponsored by Ball U Academy and Hamm's Cookies