We're Still Not Connecting The Dots…
History Lesson…
Between the years of 1980-2005 these are the teams that won an NBA Championship…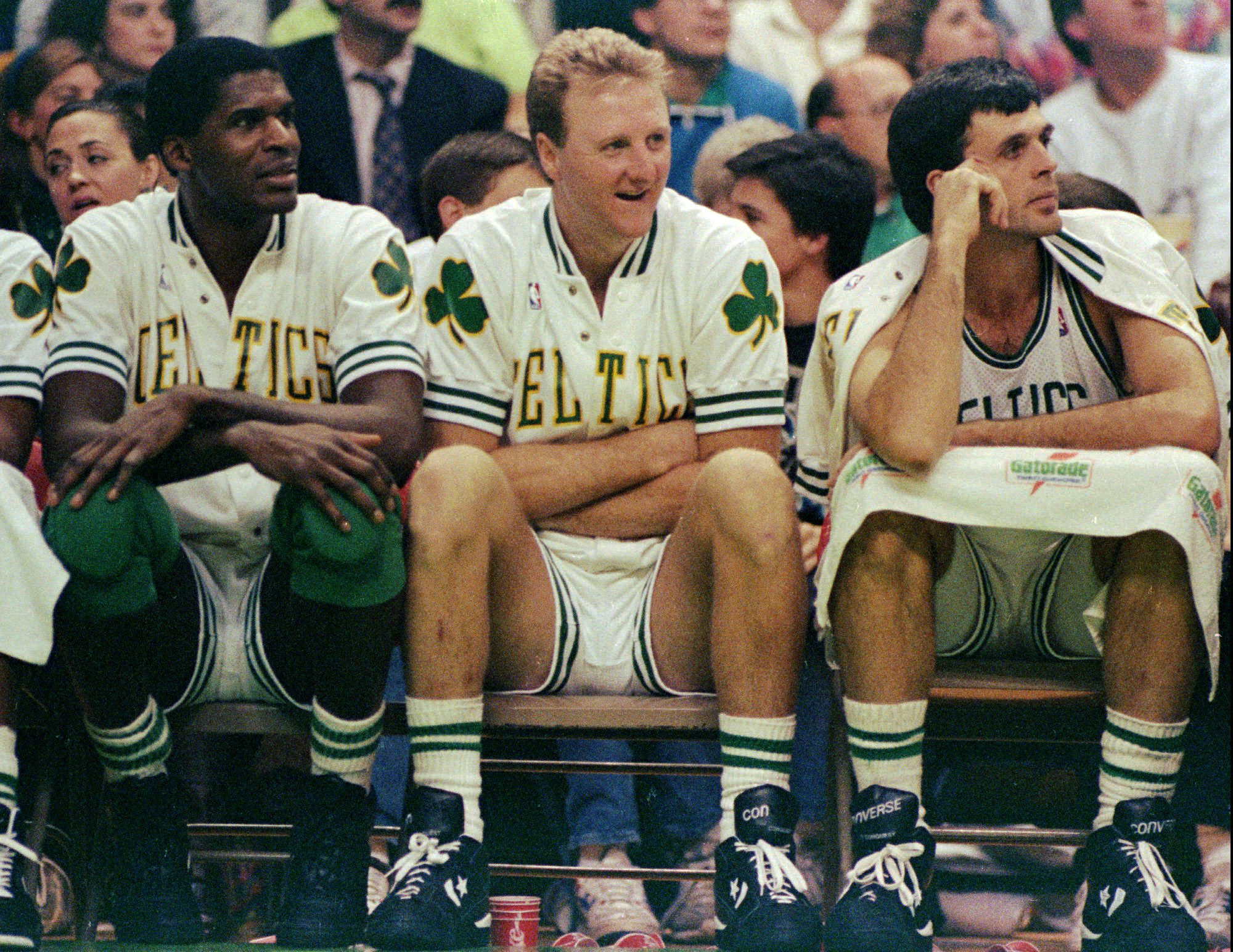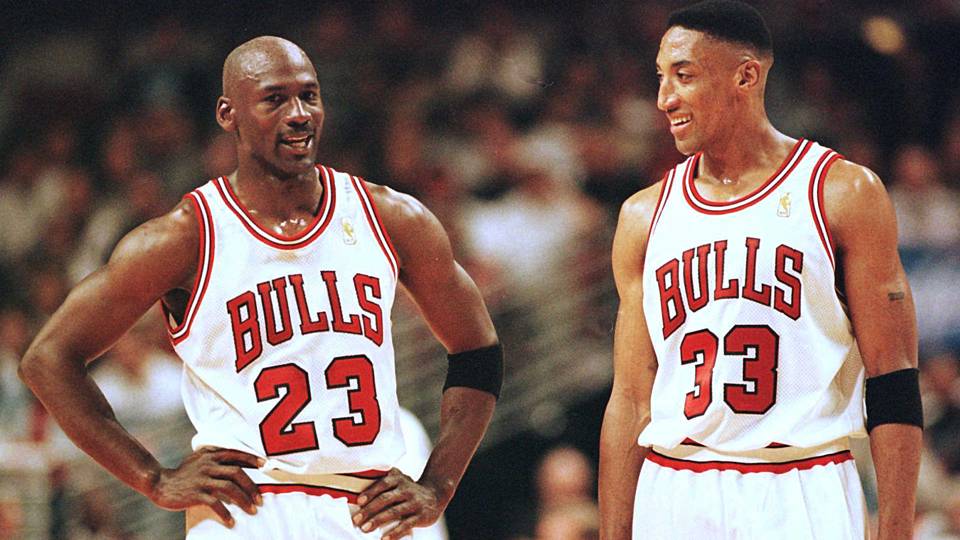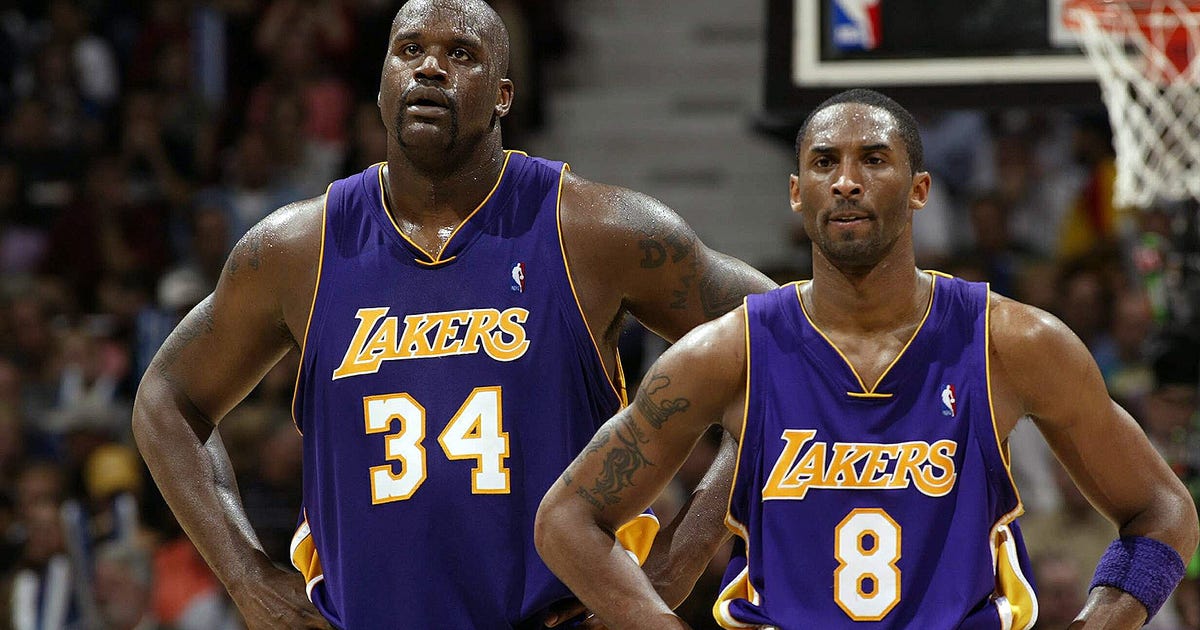 That's 7 teams that held the O'Brien trophy in a span of 25 years….SEVEN!
During this era, a player was not allowed to simply guard a space on the floor.  He needed to guard his man or double team the ball.  Nothing more, nothing less.  If he did this, the official will call illegal defense in which the team would get a warning first, then a technical foul if it continued.  So, if you had an unstoppable force down low or a big and/or athletic guard/forward who can score and make plays, all you needed was for the other guys to make their open shots and you pretty much got a title.  I mean, look at these champions and ask yourself, who can really guard these guys 1 on 1?The Pistons, who went 11 deep…and also had probably the quickest guard with the ball in the league leading the charge, was probably the most unique dynasty out of the other teams because they didn't have superstar big man or wing.  But, like I stated earlier, they went 11 deep!  Same can be said about the 2004 Pistons who followed in those same footsteps.  Let's fast forward the clock.
In the year 2002 a simple rule change happened in attempt to promote the influence of the overseas game, which was in attempt to make the game more globally appealing and stop the iso-heavy, low scoring production in the process…
2001-02
• Illegal defense guidelines will be eliminated in their entirety.
• A new defensive three-second rule will prohibit a defensive player from remaining in the lane for more than three consecutive seconds without closely guarding an offensive player.
• The time that a team has to advance the ball past midcourt will be reduced from ten seconds to eight.
• Brief contact initiated by a defensive player will be allowed if it does not impede the progress of the player with the ball.
This simple rule change impacted the league and to be honest, molded what you are seeing today as the new blueprint.  Admittedly, the rule change didn't just completely make the league go 180 off bat.  You still had your usual suspects winning the finals.  Some of the NBA dynasties countered by adding another great scorer to help out on the offensive end and they relied on their other two players on the floor to be specialty guys.  Some teams who weren't blessed with that type of fire power focused on building a great defense and played a grind it out style…All of which were brands of basketball our forefathers already showed us.  But then, this happened…
This team changed the NBA game and set the tone for what it takes to win in this decade.  Yeah, we all are quick to call this the Bron choke job.  What people forget is that this is the team that swept the defending champs in the semis.  What people forget is that this is the team that beat a young big 3 in OKC that would be poised to make the NBA finals the following year.  But the MAIN thing people forget is how they did it.
They shot a lot of threes and ran a lot of match up zone.
These are the same principles that our uncles told us were fool's gold.  Live and die by the 3…they used to say.  Zone defense aint real defense is what they used to say.  What they forgot to mention is that in a league where athleticism was coveted and the art of shooting was only designed for certain role players or superstars (that also won the genetic lottery or had superior speed, hops, and/or swagger) zone defense principles are actually a smart tactic and a great wrinkle to throw in…if used correctly.  It sure as hell confused the hell out of LeBron!  What they also forgot to mention is that if your whole team is filled with guys that can make contested three point shots in a league where the contested three point shot is the shot teams wanted to give up (oh my how things have changed), how can they ever die by it?
This is where you tell me that Miami's big three eventually won two straight and that they are similar to how they played in the 80's…
Those Miami Heat teams won championships with LeBron playing the 4 position and Bosh playing the 5.  They ran a trapping defense in which…wait for it…the help side ZONED areas to make the defensive rotations easier.  They opted to use speed as opposed to the traditional lineups.  Oh and…yeah…in the 2012 NBA playoffs they attempted 20.3 trey's per game.
Do I even have to talk about the Spurs team that kept the Heat from 3peating?  Or the Current Warriors dynasty?  Yeah, I didn't think so.
With that being said, when illegal defense was present, the game gave the advantage to the physically gifted and imposing because there is no way in hell (hand check or no hand check) you were going to stop them.
Since the defensive 3 second rule has been in play, the game has evolved to where you can no longer give it to your best player for the whole game and say, "make something happen".  I mean, you can do it, but it's going to be hard to beat a team that is full of shot making, ball moving (pause), players that are going to make you pay every time you are too early or too late on your rotations.  It's just not feasible.
During the hand checking era, having a stacked team was a luxury…In today's game, it's just might be a necessity. 
Published by Myron Jenkins
Follow us:
Facebook: 94FeetOfLife group and fan page
Twitter: @94folhoops
Instagram: @94FeetOfLife
Sponsored by Ball U Academy and Hamm's Cookies